LA SPEZIA
The province of La Spezia offers a wide variety of tourist offers. In all its territory in fact are very present both Hotels lodging options such as Bed and Breakfast, Residence, apartments, camping, vacation, House and Farm.
The tourist offer consists of gastronomy, sites recognized by UNESCO for their beauty, nature, sports, relaxation, history and culture, with the sea.
La Spezia, the capital of this important area, is known for the Palazzo Doria and its beautiful garden that acts as a door opener for the walk to the sea. All the hills surrounding La Spezia offers accommodation in Bed and Breakfast and apartments.
The valleys of the province are appreciated for the beauty of nature and the opportunity to play sports such as rafting, canoeing, hiking, fishing etc ..
Again, the welcome is given to Bed and Breakfast and farmhouse that enhance the eating and drinking typical of the area.
In this group we also find pearls of rare historical and architectural beauty like Sarzana, Castelnuovo, or Ortonovo Ameglia with fortresses and castles visited and kept in an exemplary way.
Finally we find the sea: from the border with the Tuscan coast are "the Gulf" with the low and sandy coast at Marinella and the mouth of the river Magra. Going up the coast becomes high and jagged and open to visitors the Cinque Terre, Unesco heritage and famous throughout the world for their unique beauty.
Among the "Gulf" and the Cinque Terre are not to be forgotten, however, magical places and unspoiled as Lerici, San Terenzo, Portovenere, Isola Palmaria that tell tourists to a beach (often awarded the Blue Flag of Legambiente ) wonderful and a thousand-year history.
spezia.com recommend:
ROOM LA SPEZIA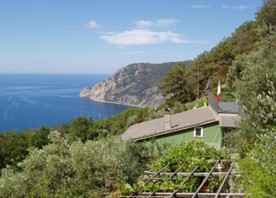 This B & B has the label of economy and quality, attributed by the National Park for the services with respect of the environment and the criteria of lasting development.
Distance from La Spezia: 4 miles (Monterosso al Mare)
HOTEL LA SPEZIA
Open all year, has 15 rooms, all with bath, shower and television and a large private parking.
Distance from La Spezia: 17 miles (Sarzana)
HOLIDAYS HOUSE LA SPEZIA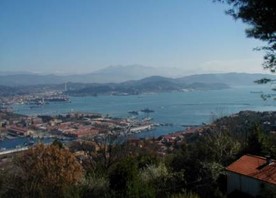 Starting from this year we may offer also 2 apartments in the historical centre of La Spezia.
Distance from La Spezia: 7 miles (La Spezia)
ACCOMODATION