HOTEL LA SPEZIA
Open all year, has 15 rooms, all with bath, shower and television and a large private parking.
Distance from La Spezia: 17 miles (Sarzana)
---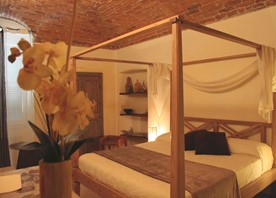 The Hotel stands in the heart of Vezzano Ligure, an ancient, medieval village in the hills at the back of the famous, wo...
Distance from La Spezia: 12 miles (Vezzano Ligure)
---
Coming from Levanto to the surrounding hills at just 6 km, guests arrive to a green and peaceful area at Hotel Abetaia.
Distance from La Spezia: 9 miles (Levanto)
---
ACCOMODATION
SPECIAL OFFERS HOTEL AT LA SPEZIA